New address at the company headquarters in Regensburg
As a consequence of our continuous growth and the resulting increase in the number of employees, the office space in Blumenstraße in Regensburg's city center has become too small in the long run. So, we started looking for a new company headquarters, in parallel to an additional temporarily rented office, and found what we were looking for. Besides our locations in Dormagen and Frankfurt am Main, you will therefore find us reunited from July 1, 2021 at the following address:
ondeso GmbH
Osterhofener Str. 16
93055 Regensburg
Company logo relaunch
Since the company was founded in 2010, the ondeso company logo had been an integral part of the external perception, but now it was time to give the logo a new coat of paint as well.
The goal of the redesign was to improve readability and increase contrast while maintaining recognition and trademark protection. In addition, the new logo needed to continue to reflect our identity, as well as be usable across all channels, reproducible and applicable to the product logos.
Here you can see the result for yourself:
New logo design: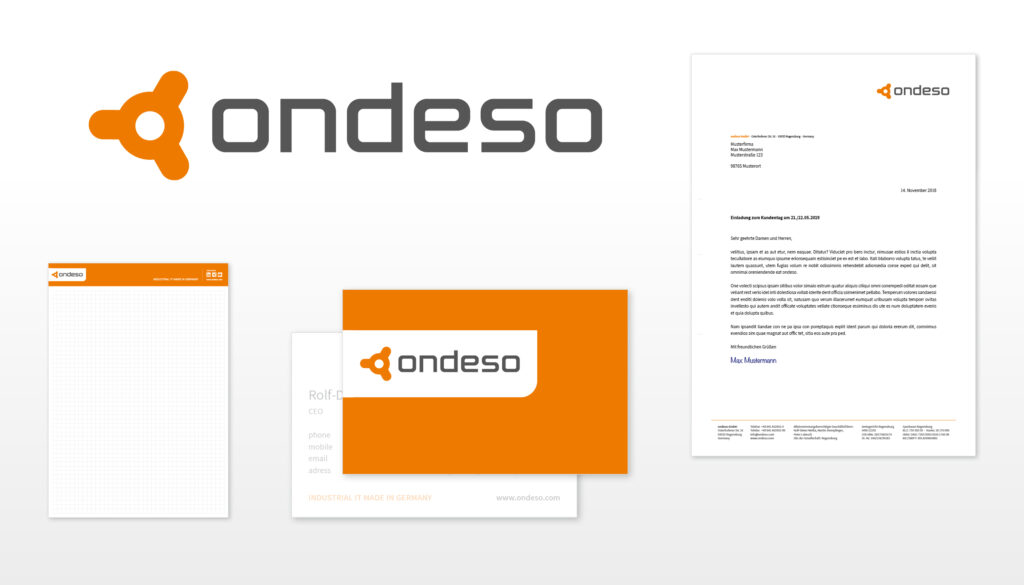 ---
Previous logo design: