Of course, the ondeso travel frequency is still very limited this year. As in the first part of the ondeso on tour series, we once again talked to our Professional Services consultants about their travel experiences in the international rollout so far. Because one thing is for sure: no matter whether it's business or pleasure- no journey is the same as another.
You did not have the opportunity to read part 1 yet? You can find the article here.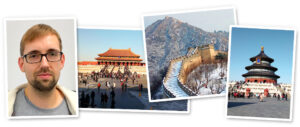 Beijing, China
Alexander Michel, Consultant Professional Services
What is different in Chinese production environments than in Germany?
The production environment in China differs from that in Germany in only a few aspects. The equipment used is quite modern. Older devices also occur, but they tend to be rarer. There are also hardly any differences when it comes to cleanliness. The factory in China was one of the cleanest I have ever seen. It was even possible to touch a plant without having black fingers afterwards.
How does the work mentality differ?
It feels like the work mentality in the visited factory is hardly different from the German one. In management positions, people work long hours. Possibly influenced by the West, employees without management responsibility also often work longer hours, but only in exceptional cases. In general, it can be said that people are helpful, willing to learn and open to innovations that support them in their daily work.
What were the challenges of this trip?
There are a lot of things to consider for the trip to China. This already starts with the preparation. A visa must be applied for in advance to enter the country. For a work visa, you also need an invitation from the employer based there. Without this, no work visa will be issued. Unfortunately, European and international driving licences are not valid in China. This means that transport to and from the airport and the hotel, for example, must be planned in advance.
But there are also some challenges during the stay itself. For example, most Google services (Google Search, Google Maps, Google Translate, etc.) do not work in China. However, Microsoft provides a remedy here. Almost all Microsoft services can be used. Paying by credit card is also only possible in the larger department stores, so cash is always needed. Communication is also sometimes difficult, as the majority of the population does not speak English.
Which leisure tip can you recommend?
Beijing and its surroundings offer a lot of things to see. A must for every traveler is the Forbidden City with its many palaces and pavilions in the heart of Beijing. Around the Forbidden City there are numerous museums, parks, and temples. One of the most famous here is the Temple of Heaven.
Another great highlight is, of course, the Great Wall of China. It is breathtaking to see this landmark from a distance. But it is even more fascinating to walk on it by yourself to enjoy the view and diverse nature.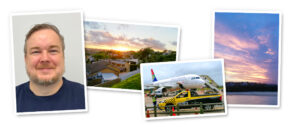 Johannesburg & East London, South Africa
Markus Kohlhäufl, Consultant Professional Services
What is different in production environments in South Africa than in Germany?
The first thing you notice when you enter the factory is the security. They are present at the factory entrance with a lot of staff. Everything is checked (visitor pass, notebook registration, etc.). Even when you leave the factory, everyone has to go through a check and every bag you carry is searched.
Furthermore, the number of staff is noticeable in every activity outside the halls. If something is being built, repaired or the path is just being swept, there are always several people working.
In the production halls, however, it looks like in any other factory. They have the same requirements in terms of infrastructure quality, order, and cleanliness.
How does the work mentality or culture differ?
What is immediately noticeable is that people there are more relaxed and calmer. They don't approach topics, tasks and problems so doggedly. It can happen that the last people arrive in the meeting room five minutes after the agreed time.
In the open-plan offices, there is a volume level that you must get used to (if only because of the mixture of languages), but since people are usually in a good mood, there is a lot of laughter. And when they laugh, they laugh from the bottom of their hearts.
What were the challenges of this trip?
Arriving and entering from a European country is trouble-free if you only intend to stay in South Africa within the 90-day right of residence. For a longer stay, you need a visa.
If you want to enter or leave an African country where there is a current outbreak of disease (e.g. dengue fever), you will be passed through a health check station and quarantined if you have a fever.
After leaving the airport, the first challenge is to get used to left-hand traffic, at best before you get run over. 😉
As a tourist, you should also always carry an international driving license so that you don't have to pay a fine in case of an inspection.
Which leisure tip can you recommend?
As with any trip abroad, talk to local people or Germans who have been working or living there for a while, because that's how you find the best places.
As an example, for East London: "The Cricketeer" – a restaurant 17 km outside East London on a farm. The owner is an ex-professional cricketer who runs a restaurant full of cricket memorabilia on his farm. So we had a cozy evening in a restaurant with very good food surrounded by beautiful scenery.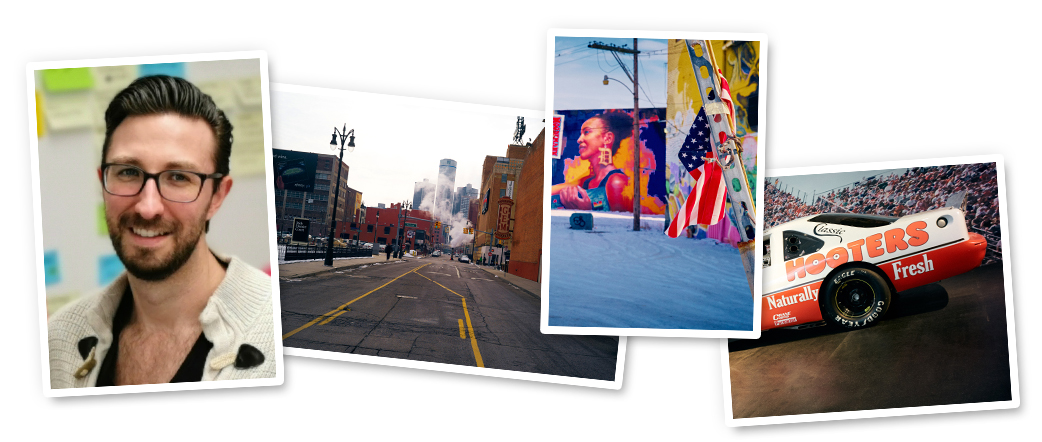 Detroit & Charlotte, USA
Christoph Ackermann, Head of Professional Services
What is different in production environments in the USA than in Germany?
The production environments are very similar to the ones we know from Germany. There are modern and outdated areas, but everyone not only feels responsible for their area, but may even be in charge of it and present it with pride.
How does the work mentality differ?
In general, people work longer hours. Working outside working hours, e.g. at weekends, is also the norm rather than the exception. There is also much more use of external service providers, in this case consulting firms. Unfortunately, this can also lead to a high turnover now and then.
What is striking, but this is actually the case in all non-German plants, is that you can find the right contact person very quickly and easily to help you with infrastructural problems, such as firewall activations, user authorizations, etc.
What were the challenges of this trip?
The usual challenges as with any trip to the USA: You must apply for ESTA, carry an international driver's license and you absolutely need a credit card. What is rather unusual for us, but works very well in the USA, is the use of the "Uber" driving service in order to get from one place to another.
What leisure tip can you recommend?
We visited the Henry Ford Museum in Detroit, which is highly recommended. In addition to the technology, you also get a brief overview of industrial history and American history.
In Detroit itself, we particularly liked the area around the Eastern Market. Here, an alternative and hip artists' quarter is developing, which impresses with its insanely great graffiti art. We also drove through the 8-Mile – but as our local colleagues told us, this is only recommended during the day.
North Carolina is where the heart of NASCAR beats. If you're interested, we recommend the NASCAR museum in Charlotte. We also drove through the countryside there and got a taste of southern air. Our destination was the ghost town of Henry River Village.
To be continued …
On our social media channels, we give you exclusive insights behind the scenes of ondeso, share snapshots of trips and provide you with news from the OT environment. Why don't you take a look?