Whether vocationally or privately: On a journey we experience many things and no route resembles the other. Our colleagues from the Professional Services department travel to the remotest corners of the world and support our customers with the rollout of the ondeso software, teach seminars, or help with problems. This year, the frequency of travel will of course differ significantly from previous years. One more reason for us to talk to our consultants and our COO about their international experiences.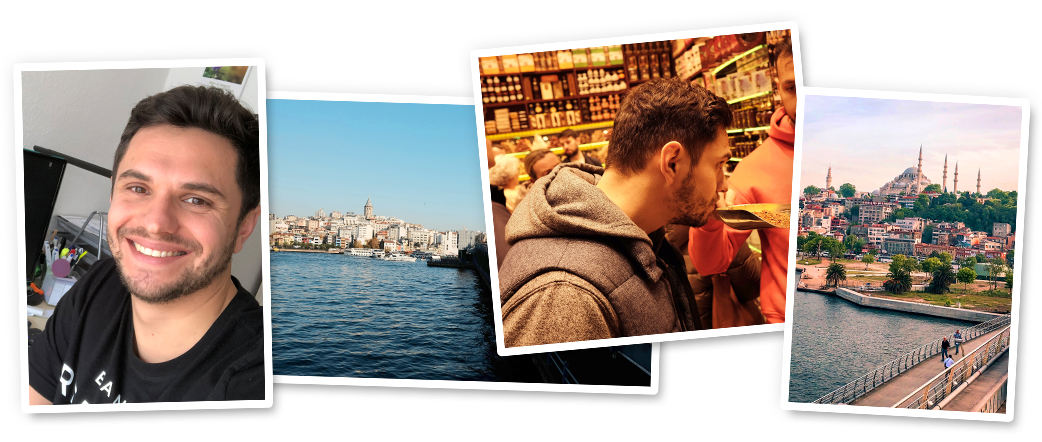 Istanbul, Turkey

Viktor Eigenseer, Consultant Professional Services
What is different in the Turkish production environment than in Germany?
Basically, production environments around the world look very similar. Also, from an IT point of view and in the area of IT security there are worldwide guidelines, of which we were able to implement some with ondeso on this trip.
However, there was one special feature at this factory: There are many street dogs in Istanbul and since the factory manager is a dog lover, there are several four-legged friends on the factory premises who are allowed to move around freely, are cared for and have their homes there. So, the factory had several guard dogs, which were always waiting in front of the gate. But don't worry, they were all very tame.
How does the work mentality differ?
"What doesn't fit, is made to fit" – that's how I would describe the Turkish mentality. I was really impressed by this way of working. Everyone in charge is sitting in the same office, communication channels are short, and everything is done in the blink of an eye. However, the working week is longer than ours, so our day always started quite early.
The physical well-being was also perfectly coordinated. We were provided with Turkish coffee (mocha) and teas all day long. There are even extra employees who take care that you are always optimally catered. The hospitable culture and the good coffee made Istanbul one of my favorite trips despite the long working days and the tight schedule.
By the way, we made a spot landing with our To-dos and thus left more satisfied ondeso users.
What were the major difficulties of this journey?
This trip was only a small matter, because the hotel did not accept the Visa-Card or the booking letter. So, the private card had to be used for the hotel. Apart from that, everything went smoothly.
Which leisure time tip can you recommend?
Istanbul is one of the largest metropolises in the world, so there is a lot to see. However, such a production plant is not located in the tourist center and you don't always see everything a city has to offer on a business trip.
In Istanbul, however, we were lucky to spend the weekend there privately. On Friday we checked into a hotel at Taksim Square, which is located in the center and tourist hotspot of Istanbul.  From there you can see the Hagia Sofia or visit the Turkish bazaar. But be careful when buying spices and teas, this can be quite expensive.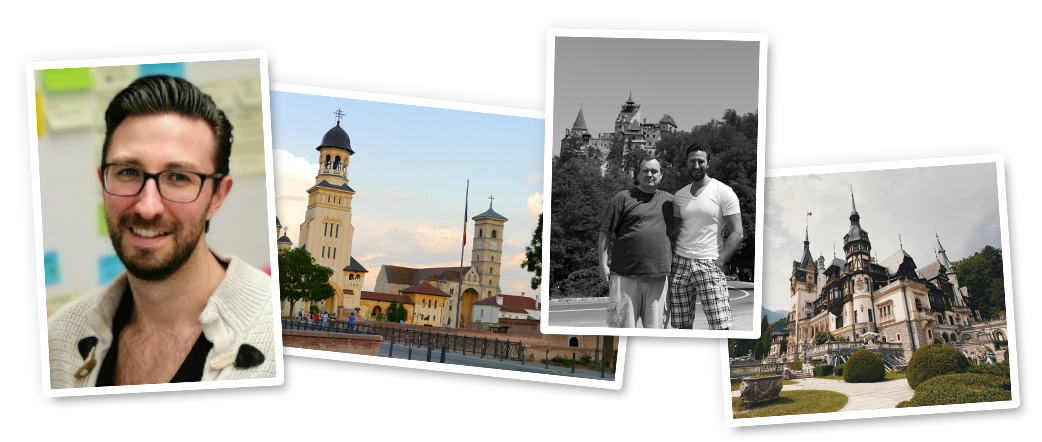 Sebeș, Romania

Christoph Ackermann, Head of Professional Services
What is different in a production in Romania than in Germany?
Some of the devices used are significantly older. This is due to the fact that "old" factories and production lines are often dismantled in Germany and rebuilt abroad in order to continue producing older or discontinued parts. As a result, the heterogeneity of the machines and equipment is also quite high, as they have been in use for a very long time and have often been individually adapted and modified during their life cycle.
How does the work mentality differ?
In general, people work longer. People like to go to work and are happy to go to work and are also proud of what they achieve.
The processes are implemented in a flexible and pragmatic way. People are generally focused on achieving a goal, whether it happens as planned or through a workaround.
Which leisure time tip can you recommend?
Be sure to plan a weekend and explore Transylvania with a rental car. But in my opinion, you don't have to drive to the Dracula Castle Bran. If you like castles and palaces you should go to Peles or Hunedora. And in the cities like Sibiu and Alba Iulia you will feel like in the Habsburg Empire. A trip to Cluj and Brasov is also highly recommended. Those who like to see impressive landscapes should not miss a trip on the Transalpina, which crosses the Transylvanian Alps.
From a culinary point of view the food is rather hearty and very meaty. Thank God for Tuică, the traditional liquor.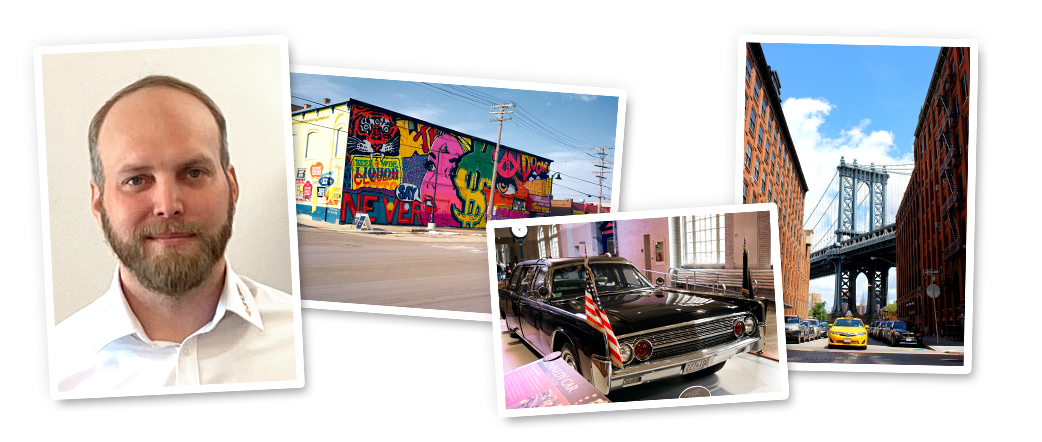 Detroit, Ladson, New York, USA

What is different in American production environments than in Germany?
All in all, it can be said that the factories are quite modern. People are used to continuous air conditioning and depending on the region, such as in South Carolina, this is essential. This makes training courses in particular pleasant, as the temperatures inside the building are the same in summer and winter. Protection of property and data privacy have different standards there and are also implemented in a way that is typical for the country, e.g. false entry to the factory premises is prevented by retractable spikes (one-way spikes) in the floor.
How does the work mentality differ?
Hierarchies are felt to be even more pronounced. There is no discussion with superiors; instead, work is carried out strictly according to their instructions. Nervousness or excitement is not even seen among trainees in the USA. All of them seem to have a certain basic coolness and callousness from childhood on. Thus, also much is decided also after feeling and not compellingly with multiple risk consideration purely rationally.
The punctuality and commitment are similar to what we are used to in Germany. Lunches are often not taken in a canteen as we do, but in numerous surrounding (fast food) restaurants. Even though weapons are explicitly not allowed on most factory premises, you should not be surprised if you meet private individuals with pistols on their belts on the open street.
What should you consider when travelling to the USA?
It is essential to apply for ESTA or check its validity before traveling. In addition, the European driver's license is not accepted, but an international driver's license can be issued in Germany without problems and at short term.
When entering the country, you should calculate enough time because of the immigration controls. Especially if you have to reach connecting flights, two hours can be very sporty. Once there, you should be patient, as the colleagues on duty are very friendly, but have little patience for rebellion or jokes. You should also always inform yourself about the respective state, since there are sometimes different rules in traffic, as well as in dealing with alcohol, drugs, weapons, etc.
Credit cards are a "must" in America, since they are used for deposits (rental car, hotel, …) and can also be used to pay for any coffee. Cash is mainly used for tips. Many service employees (hotel, gastronomy, …) only get the minimum wage and live from tips. At least 15% are expected if the service was ok – this should be kept in mind if you think the prices on the menu is reasonable.
Which leisure time tip can you recommend?
The USA is very large and varies widely from state to state, also in terms of vegetation and climate. Nearly everywhere you can find national parks or famous sights. A look at the "fathers of the city" often helps, e.g. in Detroit Henry Ford and Thomas Alva Edison, to find out what you should definitely see. In South Carolina you should definitely not miss the Atlantic Ocean. Also, the architectural styles vary from area to area and are worth photos. For meat lovers, check out the local BBQ restaurants. Basically, Americans are very hospitable and love non-binding small talk to start a conversation. One tip from New York was: "If you don't know what to talk about with someone, ask them if they have a restaurant tip for you."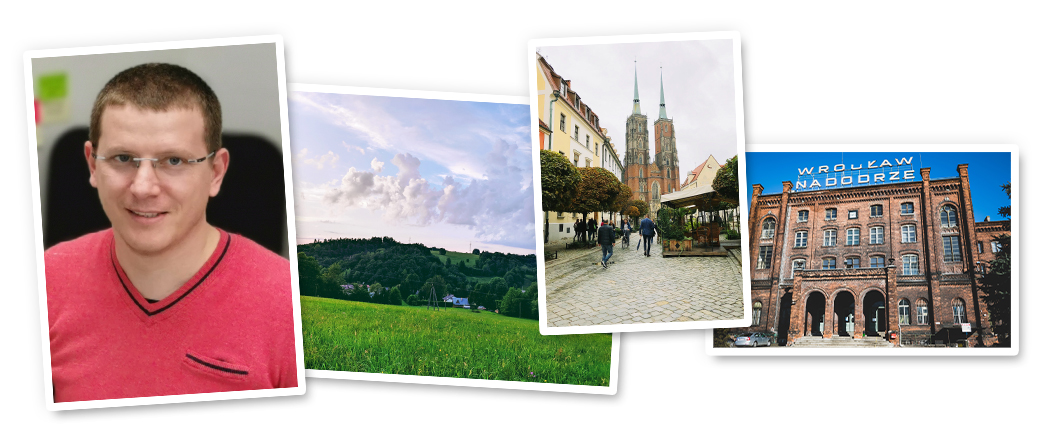 Jawor, Poland

Florin Roman, Consultant Professional Services
What is different in Polish production environments than in Germany?
In this production environment, everything was more modern and cleaner as I am used to, because the factory was still very new. Of course, the building and equipment standards are different than in Germany, but the working environment was brighter and had lots of natural light and creative zones.
How does the work mentality differ?
The work mentality did not differ very much. This may of course also be due to the fact that Jawor is not far from the German border. Basically, the people are nice, helpful and have good technical skills. They are also curious about ondeso and enjoy getting new information and improving their skills.
What should you consider when travelling to Poland?
In order to work in Poland or any other European Union country, we need to fill in and have the A1 form approved. Therefore, an EU business trip abroad must be planned and prepared several weeks in advance.
Which leisure time tip can you recommend?
There is not so much to see in Jawor, but if someone is up for it, he can drive an hour further to Wroclaw and spend a relaxing day there.
To be continued …
On our social media channels we give you exclusive insights behind the scenes of ondeso, share snapshots of trips and provide you with news from the OT environment. Why don't you take a look?